COVID-19 (CORONAVIRUS) INFORMATION
As our country navigates the impacts of Covid-19 (Coronavirus), 123CEInc.com is responsibly managing its impact while continuing to be a reliable education partner to our learning family.
123CE Inc's current status regarding the COVID-19 virus remains unchanged. Our number one priority is the health and safety of our employees and learning family. Our preventative measures and workplace policies will ensure we safely navigate the Coronavirus events and maintain an easy learning experience.
We are committed to keeping our services active and running at 100% as we know how important our online educational courses are to your business.
For tips on keeping safe and prepared, the CDC provides excellent resources at the following link:
CDC guide for COVID-19 preparedness
If you have any questions or need any assistance, call us anytime 24/7 at 1-877-550-5808.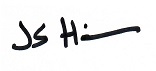 Scott Hilton