How do I Reset a BioSig-ID Password?
From time-to-time, you may need to reset your BioSig-ID password. After failing to validate three times, you will be prompted to authorize via a token received through email. Below, we have documented the 5 steps in the password reset process.
1. Fail to validate your identity three times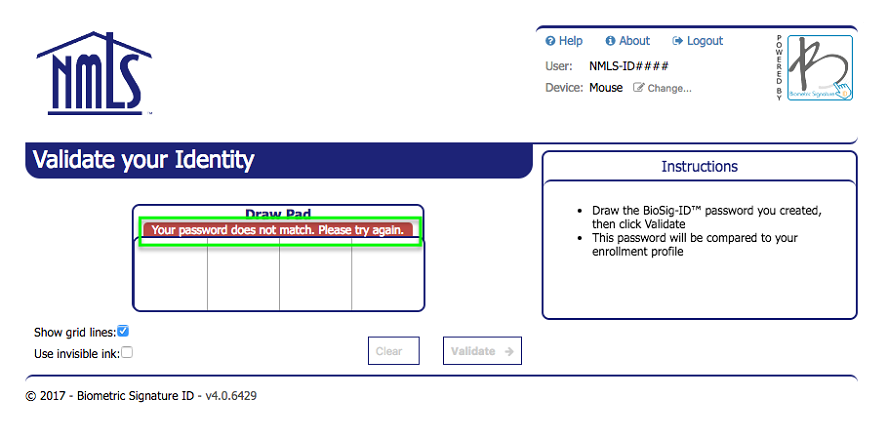 2. You will then be notified that an email has been sent to your email.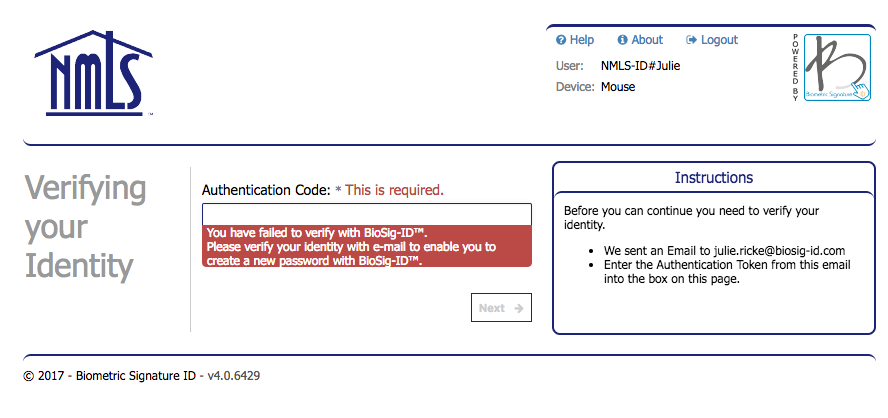 3. Within this email, you will receive an authorization token.

4. Copy and paste this code into the Authentication Code box in the BioSig-ID Verification window.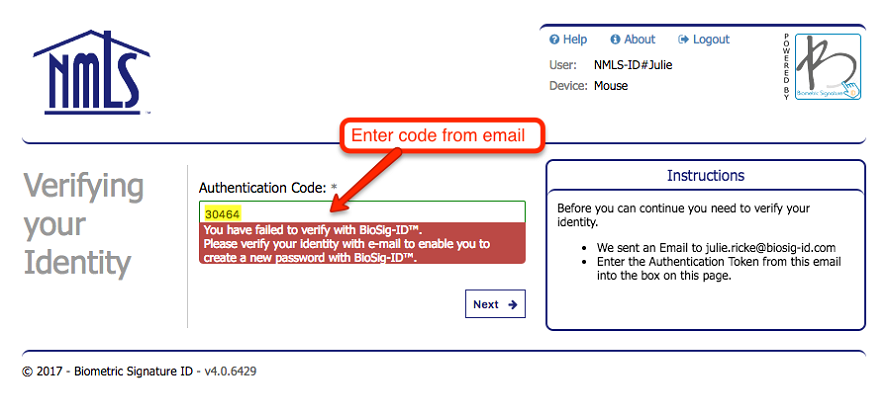 5. Now you will be able to re-enroll and create a new password. If you need help with the enrollment process please see our BioSig-ID enrollment step-by-step guide. We have placed Instructions on the left to guide you through this process.